Monday – All you can eat – Pizza party !
décembre 5, 2016 @ 8:00

-

11:00

Gratuit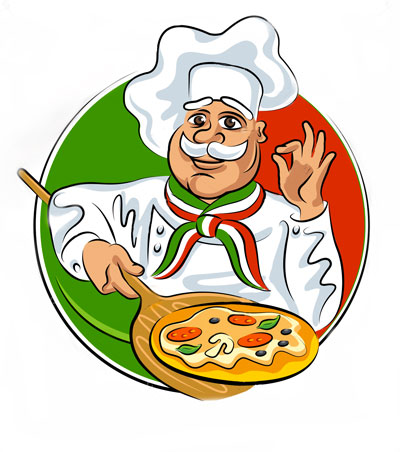 Version Française ici – English version here – Version italienne about pizza party here
SHARING A MEAL AND SOCIALIZING AS A COMMUNITY!
This is our new party concept for all « socializus members » of Paris (#socializers)
A little restaurant is good, but free it is even better!! It is the aim of socializus.org to get our name out there, a task which is open to all members. All you need to do is to choose your role!
✅ Organisers: Find the good deal with the restaurant
✅ Ambassadors: Come and join us with a lot of friends
✅ Attendees: Have fun and meet new people.
So, you can come alone or with friends to share a meal in a friendly atmosphere.
Do not forget about the socializus motto:  Meet your community for socialising and then partying
On this occasion, we have created a community of « Paris food lovers » and we are inviting you to join us
For this particular evening we are going to explore #italian specialities


The rules:
Organisers and ambassadors are volunteers.
This party concept needs to continue every week. We need organisers to find a restaurant where we can eat together or ambassadors who bring a lot of friends to follow us. As an organiser or ambassador of socializus, your task is to ask or share a little incentive : 1 free meal for every 5 people who attend. So each ambassador is free to get, to divide, to share or to give the benefit of the free meal without any fundamental issue of conscience because all attendees are free to become a last minute ambassadors who promote his own event in his community of friends. The idea is not to make or save money but to build your community. As a restaurant owner point of view, he will be happy to have filled the restaurant without having to pay for advertising. If you want to be one of the volunteers, the easiest method is to use our text and invite all your friends on Facebook or another social network. It's a win-win deal. No money, lots of fun, and an evening to build a community.
Welcome to Socializus
Attendees have fun and socialise :
1 – Come alone or with friends and join us to share a great meal
For this event, the deal is a starter + unlimited pizza from 8 italian spéciality for only 16,90€
+3€ for a Panacotta
All the pizza menu is available for this pizza party !
You can order 3 times, so take your time… we don't want to have our eyes bigger than our stomach! 😉
You can also order for a smaller meal for less, if you prefer.
2 – Talk to all attendees like you do with your best friends, the aim of the evening is to socialize
You can also join the team by filling in this form : bit.ly/join-us-form
3 – Click on the RSVP button to help us estimate how many will be attending.
================ Address ================
Pizza Da vinci
1 Rue du Commandant Guilbaud , 75016, Paris
metro Porte de Saint Cloud
ps
To start off the evening, I suggest we talk about the italian story
Détails
Date :

décembre 5, 2016

Heure :

8:00 - 11:00

Prix :

Gratuit

Catégories d'évènement:
Lieu
Bistrot Da Vinci

1 Rue du Commandant Guilbaud




Paris

,

ile de Franc

75016

France

+ Google Map