Saturday – Apéro Métro (secret meeting point here)
octobre 8, 2016 @ 9:00

-

5:00

Gratuit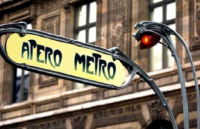 APERO METRO
After a long wait and a lot of you asking us when is the next metro party so many times we finally decided to organise one !
Let's meet again for another crazy Apéro Metro Party! Bring some drinks and let's have fun:)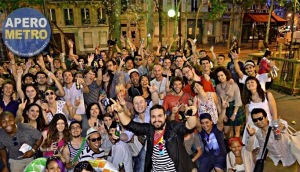 Meet us at 9pm and we will take the metro all together at 9:45pm.
The journey lasts about one and a half hour, then we all go to a bar together 🙂
For the ones that never came, this is a very cool, fun and friendly international party
that happens on the metro train with a DJ and music with an after party 🙂
1st we meet by a metro exit to pre-drink and socialise then we take the metro all together and
party hard inside of it with lots of music and a great atmosphere.
We have then a smoking break outside then all together head to the after party that is usually in a club with DJ until 5am.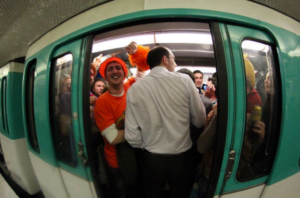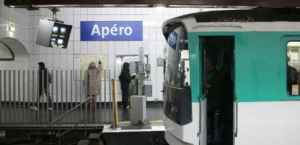 Bring your friends or come alone you wont regret coming!
This is also a great way to meet some cool people in Paris because we have lots of people coming!
THE DRESS CODE :
Bring anything like crazy hats, masks, glasses, wigs, fake beards, horns, costumes…
Any crazy funky outfit you feel like wearing..
Just be creative and stand out from the crowd!
If you don't know where to get funky items here is a nice & cheap store to get it from :
Clown Montmartre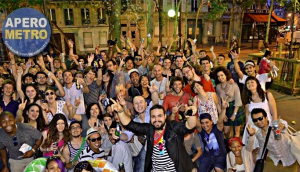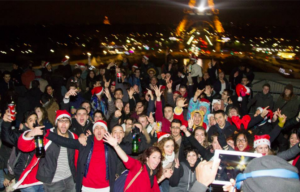 MEETING POINT:
UPDATE 7PM : The meeting point is now available, just require a ticket below with the RSVP Button
THE RULES:
• It's forbidden to smoke on the metro so please wait until the break.
If you smoke you will be kicked out of the party!
• Do not throw your empty bottles outside the window, and throw your crap in the garbage.
You can get a serious fine!
• Don't forget to bring a ticket or a Navigo pass
• Beware of pickpockets and especially be responsible in a general way,
watch your stuff so you don't lose anything.
• When we are waiting for the train dont stand too close to the edge of the platform
because you can fall in the tracks, specially after a few drinks..
Hoping to see you all there 🙂
•★• The team  •★•
Détails
Date :

octobre 8, 2016

Heure :

9:00 - 5:00

Prix :

Gratuit

Catégories d'évènement:

Étiquettes évènement :
Lieu
Apero metro (secret venue)

The meeting point will be kept secret for now and will be announced on the event day




Paris

,

France, Metropolitan

+ Google Map

Site Web :