The biggest international picnic in Paris is now a part of a Welcome Day & Night In Paris
septembre 17, 2016 @ 1:00

-

5:00

Gratuit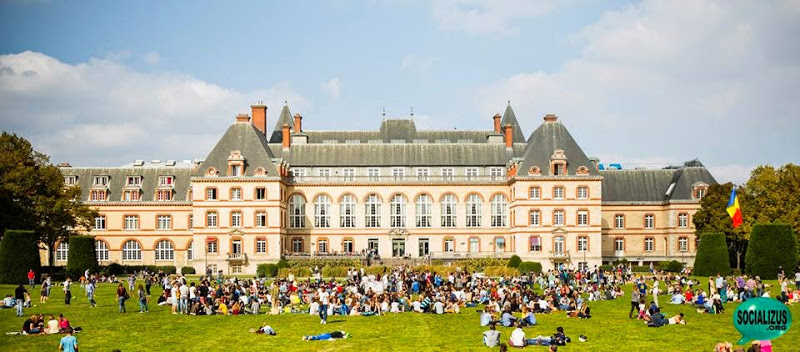 THE BIGGEST INTERNATIONAL PICNIC IN PARIS IS NOW A PART OF A WELCOME DAY & NIGHT IN PARIS !!!
( 1000 attendees expected for a hugue PICNIC, A Flat Party in Champs Élysée followed by a night club party)
Hi dear socializers
On saturday, the 17th of September 2016 , 1 PM in the most amazing place in Paris 1000 attendees expected for a HUGE PICNIC.
The biggest international picnic in Paris is THE MOST awesome success and free party since 4 years. Last years was here in Paris
We need you to do it amazing and bigger … please invite your friends in facebook too here :
https://www.facebook.com/events/1729990557215727/
So here we are, don't miss it, it's time for an integration day to meet new people and enjoy 😉
In order to celebrate the start of our website socializus.com, we decide to rent the biggest flat in Champs Élysée to make an awesome flat party and free party in Paris
▀ •★•  SECOND PART OF THE DAY IS THE EVENNG •★• ▀
Don't miss it, our flat party in champs Élysée will be amazing 😉  We do a special bar in the basement. The flat is with 2 floor but for oly the 400 hundred supporters who join our website. We want to make the web developers crazy 😉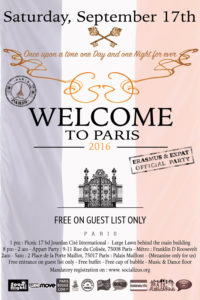 Here is the smallest room of the flat in order to go in the rest room. lol  Could you imagine ?
★ THE FREE DRINK « ICE BREAKER GAME » ★
Ask for a numbered sticker at the entrance and you'll be able to play the welcome free shot game !  The rule is to be very social and open-minded with everyone & to welcome people in a variety of languages. In order to help you, we require you pin your flag badge at the entrance (2€ annual fee)
And after it's time, to go to bed except for party animals, Erasmus and real Internationals student !!!
So we get a free night club with a private place only for us
▀▀ •★•  THIRD PART OF THE DAY IS THE NIGHT •★• ▀▀▀ 

After 1:30 am We close the flat but we find a way to continue for partying until late !!!!
It will be in an other place and a great night club in Paris !!!
you're going to receive a special ticket as a free pas only for us !!!   and here is an awesome danse floor !!!
Are you ready to be a VIP ? We privatise a special venue in the night club only for us : The mezzanine in Palais Maillot
So here is a point of view …
Let's all become the queen and the king of the night ask your special bracelt to join us … it's free and only for us 😉
SO HERE IS THE WELCOME DAY & NIGHT IN PARIS
FIRST PART : 
Share food, languages and cultures from all over the world !
More details here : link coming soon
SECOND PART :
FREE FLAT PARTY IN CHAMPS ÉLYSÉE
Do not bring anything, food is free and and only drink will be sold there
More details here : link coming soon
THIRD PART
FREE NIGHT CLUB PARTY
More details here : link coming soon