Welcome In Paris #2 – The night Party @Champs Élysée
septembre 17, 2016 @ 7:30

-

septembre 18, 2016 @ 5:00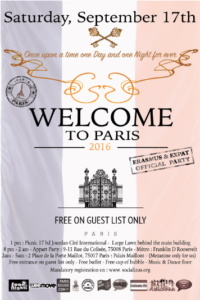 « Welcome in Paris »
On The 17th of September, the most famous Party in Paris in a flat @ Champs Élysée will be launched with a free buffet
Then an after party will take place in a famous night Club of Paris. Do you want free pass ? It's here !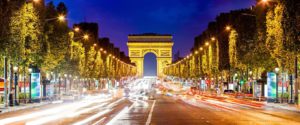 What about our Party concept :
✅   Be friendly for a first step in an apart and improve languages
✅   Find  people  from  your  country  with  a  flag  badge  to  pin
✅    Socialise  with  a  numbered  stickers  and  play  the  game.
✅  Find people with the same number & get a free cup of bubble
✅   Eat for free (nems, samousa, salade) and also famous cake
✅   Danse  until dawn with an after party in a famous Night club
In order to be a part of the party you just need to get a pass from here 🙂
But you also need more details, so here we are updated hour by hour, the party concept is going to be explain here :
▀ •★•  FIRST PART OF THE NIGHT IS THE EVENNG •★• ▀
Don't miss it, our flat party in champs Élysée will be amazing 😉
We do a special bar in the basement. The flat is with 2 floor but for only the 400 hundred supporters who join our website.
We want to make the web developers crazy 😉
Here on the left is the smallest room of the flat in order to go in the rest room. lol
Could you imagine ?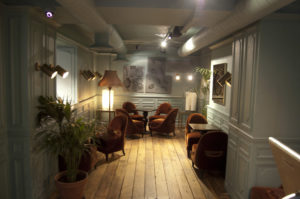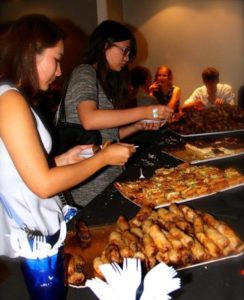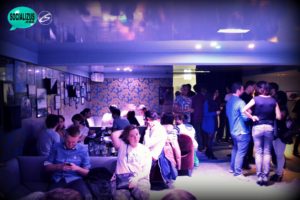 Come Early before 9pm n order to share food a Free buffet will be there with Salade, Samousa, Nems
★ THE FREE DRINK « ICE BREAKER GAME » ★
Ask for a numbered sticker at the entrance and you'll be able to play the welcome free shot game !  The rule is to be very social and open-minded with everyone & to welcome people in a variety of languages. In order to help you, we require you pin your flag badge at the entrance (2€ annual fee)
And after it's time, to go to bed except for party animals, Erasmus and real Internationals student !!!
So we get a free night club with a private place only for us
▀▀ •★•  DRINK AND FREE PASS •★• ▀▀▀ 
if you want a free pass you just need to register in our website
Go in the section above and click the Rsvp button
By the way all members will be welcome to join us
Pass will be required if it's full so we recommand you to get one
The email could be in the spam section but you will receive that after 5 minutes
you could also order a pass with 2 drinks here :
https://agencep4w.placeminute.com/afterwork/welcome_to_paris,1,16388.html
Inside you will get special price for the drink :
Beer : 5€
Sex and the Beach : 7€
▀▀ •★•  SECOND PART OF THE EVENING IS THE NIGHT CLUB PARTY •★• ▀▀▀ 

After 1:30 am We close the flat but we find a way to continue for partying until late !!!!
It will be in an other place and a great night club in Paris !!! You're going to receive a special ticket as a free pas only for us !!!   and here is an awesome danse floor !!!
Are you ready to be a VIP ? We privatise a special venue in the night club only for us : )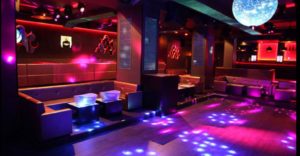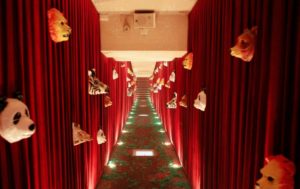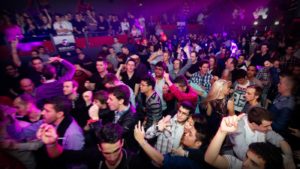 So here is a point of view …
Let's all become the queen and the king of the night ask your special Pass to join us … it's free and only for us 😉
SO HERE IS THE WELCOME TO PARIS
▬▬▬▬▬▬▬▬ ★THANKS ET PARTNERSHIPS★ ▬▬▬▬▬▬▬▬
Erasmus In Paris ; CIUP Events ; Couchsurfers Paris ; Erasmus Events Paris ; Au-Pair in Paris – Fille Au pair à Paris ; Erasmus in France ; Jóvenes latinos en Paris – Jeunes latinos à Paris ; International students in Paris ; Exchange languages in Paris ; Au pair events Paris ; Paris Erasmus; Erasmus In Paris ; International Campus Paris ; Expat Events Paris ; Paris Sorbonne Université – Forum des Sorbonnards ; Le forum des IEPiens – Sciences Po Paris ; Party Tonight ; Backpackers Pariswww.meetup.com/socializus
▬▬▬▬▬▬▬▬▬▬▬ ★THE VENUE★ ▬▬▬▬▬▬▬▬▬▬▬
11 rue du Colisée 75008 Paris
Métro : Francklin.D Rooslvelt (line 1&9)
http://blog.socializus.com/
Infoline : ☎: 08 99 49 01 44
Venez nombreux et invitez vos amis sur notre event facebook ici
After 10:30 pm no more free entrance but only mandatory drink, sot you could also book here to get 2 drinks :
WHAT ABOUT FREE PASS :
update : We choose to simply that for everybody, just show you account with a nice profil picture and you will get it
we just ask you a screen shot to show us you are a members of our website,  previous pass are available too !!
Beware because we wait a lot of people, people we got a pass with 2 drink for 10€ will get a priority
Free pass are limited and available until 10:30 pm and available below only for website members 🙂
Do not forget the free buffet start at 7:30 pm so i will be a shame if you miss it 🙂
So we are proud to give you Free pass (apart + Club champs Élysée) , but it's only for our website members and limited for 400 people first attendees. So, you have to join us early for the free buffet, do not forget mandatory cloackroom will be required and as usual in Champs élysée it's expansive, so do not wear too much stuff 😉
What else ? : We ask only 2€ for a game with a badge with a flag from your country because socialzus concept is to help you to find you community and you will get a free cup of bubble and free buffet access like everyone 🙂
If you want to receive the free pass, only click on the RSVP button Below at the end of the page here 🙂
For this amazing apart party on the 17th of september, it's only the beginning of our website so no worries, if you are a members come with you profil screenshot with a nice picture of you and it will be ok, if you prefer to use RSVP button no worries too.   You will receive an email confirmation but sometime it's take more than 5 minutes, no worries come for free before 10 pm and just show us your profil with a nice picture it will be available to come in the apart for free 🙂